Let's Celebrate World Rhino Day!
22nd September 2015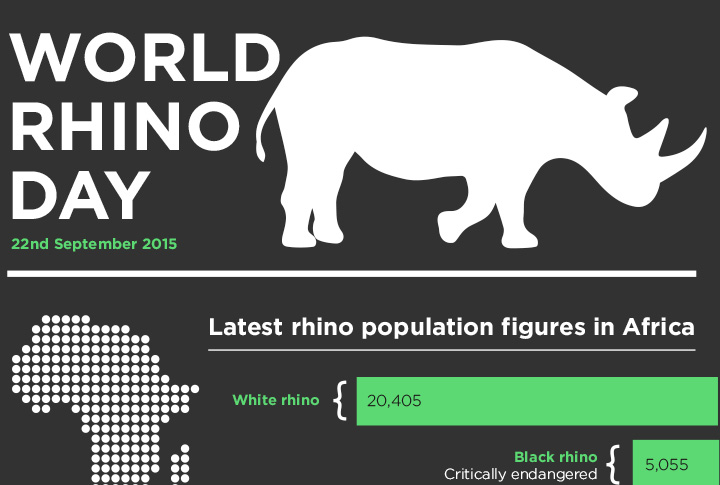 Yep, that's right, September 22nd is World Rhino Day, so let's celebrate these fantastic animals. We'll be wearing the rhino necklace with pride, showing our support, 'cause let's face it, they're still in a bit of bother. Don't forget, we'll donate 100% of the profits from the sale of the necklace to the charity Tusk to help protect the rhino.
We've put together this infographic especially for today to highlight the numbers of rhino left in the wild and problems they face.