What is Sterling Silver?
29th January 2016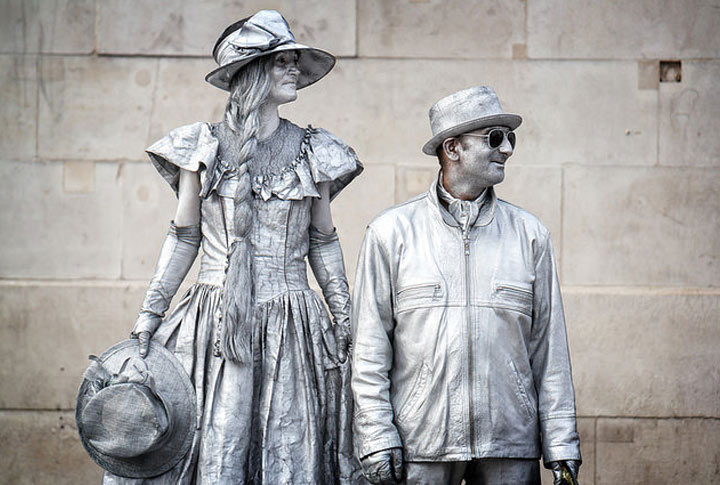 You have already seen for yourself that all the jewellery on this site is made from Sterling Silver and not Fine Silver. So what is Sterling Silver, and the difference between Fine and Sterling Silver? Very simply, Fine Silver is 99.9% pure silver and very soft, too soft to produce jewellery items or other functional objects. Jewellery items made from Fine Silver can result in tarnishing, causing marks on the skin, especially round the neck. Chains made from Fine Silver break very easily due to the softness of the Silver. Pendants also get damaged very easily, with dinks, scratches or breaks.
The alternative, Sterling Silver is made of 92.5% fine silver and 7.5% of other hard metals, usually copper. This refining process produces Sterling Silver which is far harder giving it strength and ideal for jewellery, and increasing resistance to tarnishing.
OK, so we have covered a basic understanding of what Sterling Silver is and the difference between sterling and fine silver.  So what is Fashion silver jewellery?  Fashion Jewellery is made to look like silver and made of Alloy, which is a mixture of several different metals, this mixture can vary from manufacturer to manufacturer with no set ingredients. Often you will find fashion jewellery, which is a lot less costly, can and will bend or break very easily. They're just not built to last.
An item of jewellery made from Sterling Silver is indeed a precious piece of jewellery and does require a little amount of care and attention to keep it looking fresh and new, because it will tarnish a little but not nearly as much as Fine Silver would. We recommend to gently clean/wipe with a soft cloth regularly to keep it in peak condition. Preference would be to remove your piece of jewellery before a shower or when swimming in the sea or a swimming pool.